£12.77 £10.64 Ex vat
John Robinson
Celebrating 50 years of Blackburn Cathedral Organ
Description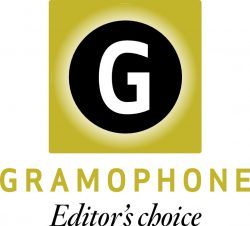 In 1969 the British organ builder, JW Walker, built a remarkable new organ for Blackburn Cathedral, utilising some pipework – including some by the distinguished French builder, Cavaillé-Coll – from the previous organ. Walker's new organ, designed in consultation with the then Director of Music, John Bertalot, was original, bold, and daring – and unprecedented in an Anglican cathedral. They created an instrument that has become world-renowned as one of the most iconic, exciting, and distinguished instruments in the country. In 2001/2 major work was carried out by David Wood of Huddersfield which enlarged the instrument to 4-manuals and made a few small tonal modifications. In 2019 the organ celebrated its 50th anniversary and this is celebrated (slightly belatedly due to Covid postponements!) in this new recording with the current Director of Music, John Robinson. The wide-ranging capabilites of the organ are demonstrated in an eclectic programme of virtuoso British organ music from the last hundred years, including the first recording of John Bertalot's stunning Variations on the hymn tune, Regent Square, for pedal solo.
John Robinson is the Organist and Director of Music at Blackburn Cathedral, where he oversees a thriving Cathedral Choir, and Music Department. He is Director of Blackburn Music Society (the town's historic Choral Society), and of Blackburn Chamber Choir.
Track List
Laus Deo – Jonathan Harvey
3:21
Introduction, Toccata and Fugue – Francis Pott
14:29
Variations for Pedals on Regent Square – John Bertalot
9:02
Sonata in C Minor – Percy Whitlock
41:28
Total Playing time: 68:22
Production credits
Recorded 2–4 May 2021 in Blackburn Cathedral by kind permission of the Dean and Chapter
Produced and engineered by Gary Cole.
Recording assistant: Pippa Cole
Sample audio extracts
Reviews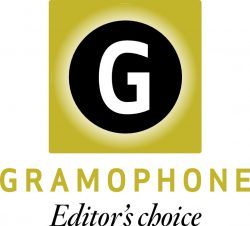 '…an ideal mix of the new, the daring, the entertaining and a classic masterpiece. This is also an engineering triumph for Regent's Gary Cole, who has vividly captured every corner of the building and organic colour, including the stunning 32ft Serpent stop… A feast of an album, beautifully produced and with first-rate notes.' Editor's Choice, Gramophone Awards issue 2022
'A pandemic-delayed 50th anniversary tribute to Blackburn Cathedral's impressive Walker organ from director of music John Robinson is well worth the wait…taut but athletic aplomb… fevered, thunderous intensity. Excellent sound.' ★★★★ Choir and Organ September 2022
'Robinson is a superb player and I thoroughly enjoyed this program.' American Record Guide January 2023
'This is a most beautifully captured, rich yet recessed, aural achievement in ensuring this wonderful instrument is now available to be heard across the world, in a brilliantly-chosen selection of recent and 20th-century British organ music in exemplary performances throughout.' ★★★★★ The Organ Summer 2022
'Robinson clearly shows his prowess as an organist of exceptional skill in such a demanding programme, while revelling in the might and majesty of the Blackburn organ.' Church Music Quarterly December 2022
'Robinson has curated a well-balanced virtuosic and dazzling programme that shows off the minutiae and textures of this fabulous instrument, from the mighty reeds, the full swell tuttis, diapasons, through to the strings that float around the cathedral.' Yorkshire Times
All the pieces on this recording are played with assured musicianship, and the finely engineered audio well captures both the organ's amplitude as well as the building's scope.' Classical Music Sentinel August 2022
---